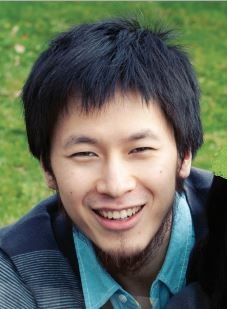 Richard Wu
Since adolescence, Richard Wu has sensed a call to pastoral ministry. He grew up in Hong Kong and later worked there as a youth and worship pastor for six years. In 2011, he arrived at Regent with his wife Sarah, and has since discovered that his time at Regent has proven to be a much-needed season of rest and growth.
"Over the last three years I have come to see how instrumental Regent has been for the healing, growth, and transformation of my soul. I cannot overstate how important it has been for me to be in an environment where I can ask honest questions, experience genuine community, and grow theological roots in preparation for the road ahead."
"One example of this growth has been the expansion of my intellectual horizons in a class entitled The Meaning of the Sacraments. Through this class I have been forced to reflect upon my Pentecostal upbringing, which, I discovered, contains rich theological treasures. Indeed, this class has exposed me to a number of serious Pentecostal scholars who are rooting the movement in the life and wisdom of the historic Church, and their insights have enabled me to begin the process of reconciling myself to my own tradition. This theological homecoming is, without a doubt, the fruit of Regent's unique ecumenical outlook, and I am deeply grateful to be planted in a school which allows me to critically revisit—and reshape—my roots."
During his time at Regent, Richard worked as a History Teaching Assistant, which required him to lead two tutorial groups centred on the study of ancient Christian documents. "My work as a T.A. has awakened—or at least brought into sharp focus—my love for teaching, which is a significant step toward discerning how I might direct my energies in the future."
While he is still discerning his next steps, Richard hopes that in time, what he has gained from Regent will eventually take root, bear fruit, and bless those whom he will serve.